Celebrate in style with Cinnabon®
Celebrate in style with Cinnabon®
Call your way to indulgence, We deliver happiness
Whatever the size of your squad—or your own sweet tooth—Cinnabon is sure to impress and make every day sweeter. From Cinnabites to Mini Cup Cakes, it's so easy to surprise and delight with our array of irresistible indulgences. Call us and we'll help you customize your order for any occasion.
School Parties
Client Meetings
Office Events
Weddings
Family reunions
Office gatherings or Parties
Youth groups
Football tailgating
Birthday parties
Name Day celebrations
Holiday celebrations
Bridal showers
Baby shower

Contact US
Cinnabon Metro Mall - Tel:+30 2109711922
Athens international Airport - Tel:+30 2103530318
Cinnabon Cosmos - Tel: +30 2310476367
Cinnabon One Salonica - Tel: +30 2310510784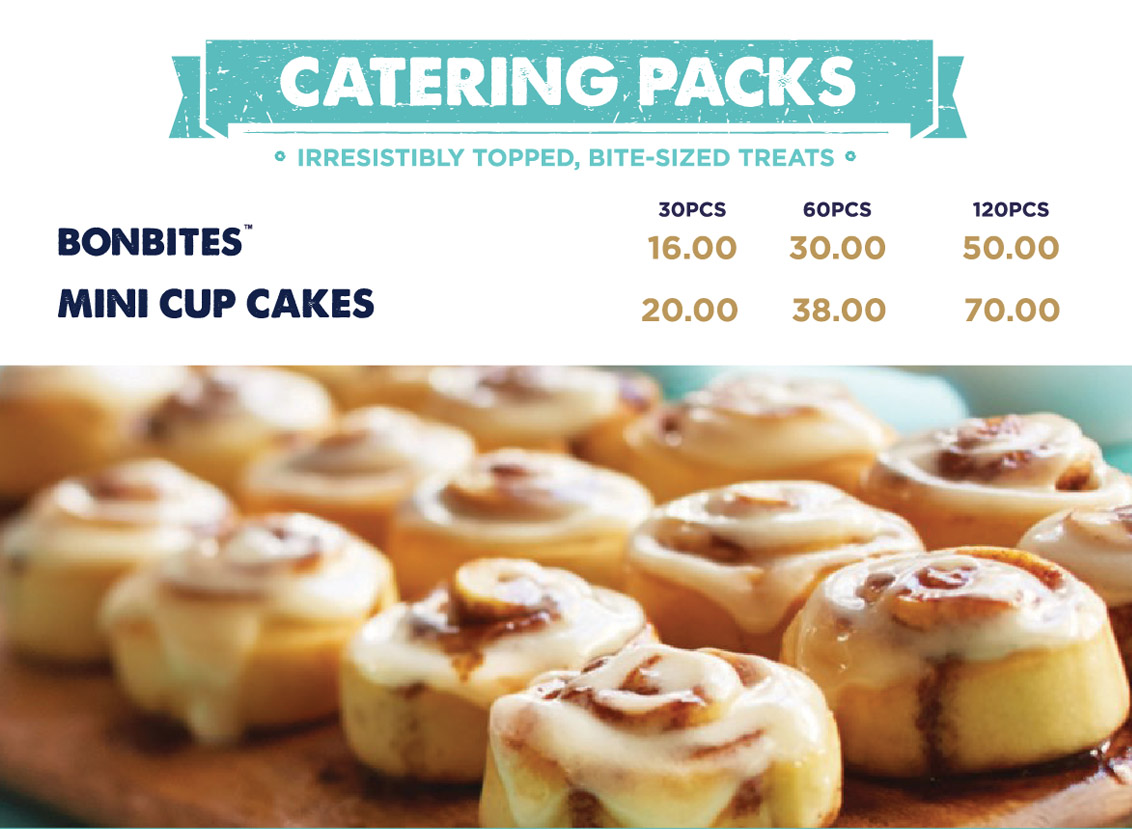 Please note: Not all stores offer delivery at this present time. Looking to save time or already know what you want?feel free to Call and Collect.